Home > Hirose
Hirose G Shape Earphone/Earpiece & Microphone. Pricing
Quantity:
1 - 4
5 - 9
10 - 49
50+
Hirose G Shape Earphone/Earpiece & Microphone.
£13.99 (Each)
£13.50 (Each)
£13.00 (Each)
£12.50 (Each)
Hirose G Shape Earphone/Earpiece & Microphone.
EAR-HOOK EARPHONE/MICROPHONE
Adjustable ear-bud earphone with shaped ear-hook and in-line microphone/PTT.
| Product | Price | Qty | Add To Cart |
| --- | --- | --- | --- |
Pictures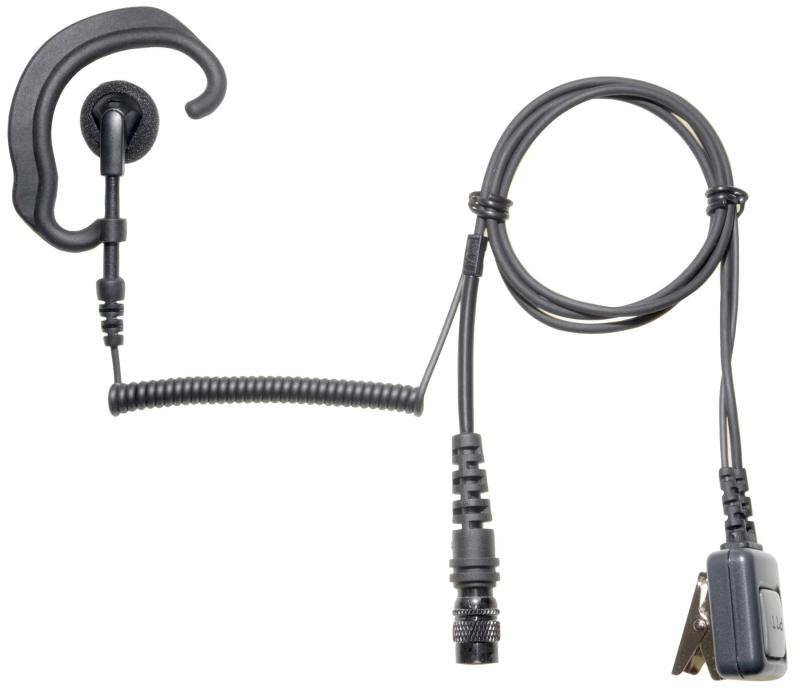 EPm05 Hi Rose

Adjustable Earphone Microphone

Very comfortable to wear.
Adjustable Speaker Hight
Swivel Ear Fitting  left or right ear.
Clip on Microphone
Excellent Audio Quality
The Lead length is around 1m so ideal for waist or chest  worn radios.
A nice piece of equipment at a sensible price.

Microphone Specifications

Dimension: 6mm x 5mm

Sensitivity: -40 ± 3 dB

Direction: Omnidirectional

Speaker Specifications

Dimension: Ø15mm

Impedance: 32Ω ± 15%

Power rating: Normal 30mW

Maximum 50mW

Cable Specifications
Cable diameter: 2.6mm, 1.9mm
Length: 690mm, 260mm ±10mm
Material: polyurethane,
Kevlar reinforced
Durable temperature: -45ºC~ +85ºC



 

 

Items are supplied directly from the U.K not China.
Delivery is a day or two not weeks.


You are protected by U.K Consumer Laws.

 
 

 

Not quite what you were loooking for ? 

 

Check out our other audio accessories

HERE