Home > Hirose
Acoustic Tube Earphone Microphone Hirose Pricing
Quantity:
1 - 4
5 - 9
10 - 49
50+
Acoustic Tube Earphone Microphone Hirose
£15.99 (Each)
£15.50 (Each)
£15.00 (Each)
£14.50 (Each)
Acoustic Tube Earphone Microphone Hirose
Acoustic Tube Earphone/Microphone
With ear-bud and in-line microphone PTT.
| Product | Price | Qty | Add To Cart |
| --- | --- | --- | --- |
Pictures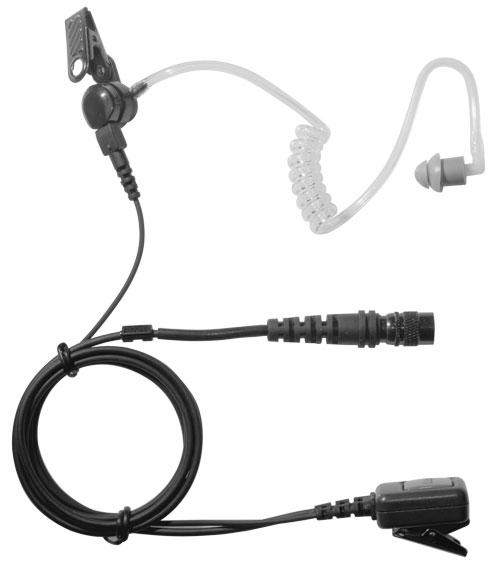 DCEPM06 Hi Rose 
Clear Acoustic Tube Earphone Microphone
Clear- Acoustic Tube Earphone with earbud and in-line microphone PTT
 

Microphone Specifications

Dimension: Ø 6mm x 5mm

Sensitivity: -40 ± 3 dB

Direction: Omnidirectional

Speaker Specifications

Dimension: Ø16mm

Impedance: 110Ω ± 15%

Power rating: Normal 1.0W

Maximum 1.5W

Cable Specifications
Cable diameter: 2.0mm, 2.6mm
Colour: black
Material: polyurethane, Kevlar reinforced
Environmental Specifications
Operating temperature range: -
40ºC~+80ºC
Storage temperature range: -45ºC ~
+85ºC
Items are supplied directly from the U.K not China.
Delivery is a day or two not weeks.


You are protected by U.K Consumer Laws.