HEAVY DUTY HEADSET.
FOR USE WITH TWO-WAY RADIOS.
(Does not support VOX)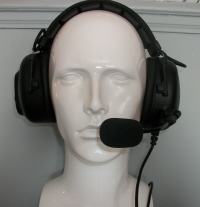 This is a quality, comfortable Heavy Duty Headset that connects directly
to two-way handportable walkie-talkie radios.
Padded headband and soft cushions provides a high level of comfort.
Quick positioning noise cancelling boom microphone for clear communications even in noisy areas.
PTT (Press to Talk) on the side of the Headset.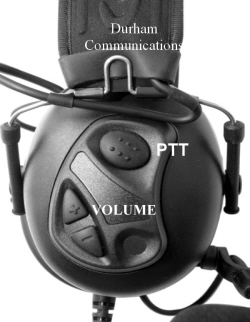 Depending on the radio used, the receive volume is controlled
on the side of the headset or using the volume control on your radio.
Cable is Kevlar lined for added strength and longevity.
Microphone Specifications
Speaker Specifications
Cable Specifications
Type: Condenser microphone
Work Voltage: 1.5V
Impedance: 2.2KΩ
Impedance: 32Ω ± 15%
Power Rating: Normal 0.2W
Maximum 0.5W
Resistance: 32Ω ±15%
Output Sound Pressure Level: 94±3db/0.2Watt
Cable Length: 340mm/120mm/330mm
Cable diameter: Ø3.8mm
Colour: BlackMaterial: polyurethane