Motorola 2 Pin
M1 Plug 
GP300,CP040 and all Motorola Radios with a two pin accessory take-off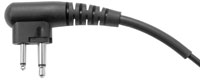 Note: Radios Useing this plug will also accept 3.5 mm recieve only earpieces.
MOTOROLA GP320/340 Range
M3 Plug
GP140, GP320, GP328, GP329, GP338, GP339, GP340, GP360,GP380, GP640, GP650, GP680, GP1280,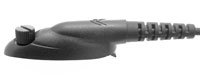 Motorola
GP344-388 Range.
M4 Plug

GP328 PLUS, GP344, P388PLUS,GP388,EX500,EX600,Pro50,
Pro5150 elite,GL2000.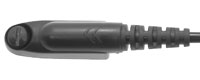 Motorola TRBO
Digital Range
M6 Plug
DP3400- DP3401 DP3600 DP3601
DP4400/1 DP4600/1 DP4800/1 MTP850S