NOISE CANCELLING HEADSET.
This headset is a superb quality entry level headset.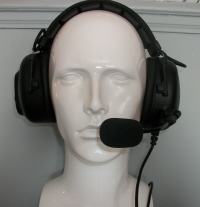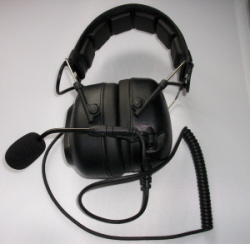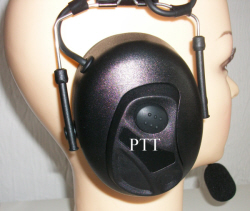 THIS HEADSET DOES NOT SUPPORT VOX
Quick positioning  noise cancelling boom microphone provides clear communications even in noisy areas.
Connects  to a variety of two-way hand portable walkie-talkie radios via the quick release Hi Rose system.
Padded headband and soft cushions provide a high level of comfort.
PTT (Press to Talk) on the side of Headset.
Adjustable boom arm.
Kevlar lined cable for durability.
6 month manufacturer warranty.
Microphone Specifications


Type: Condenser microphone




Work Voltage: 1.5V




Impedance: 2.2KΩ

Speaker Specifications

Impedance: 32Ω ± 15%

Power Rating: Normal 0.2W

Maximum 0.5W

Resistance: 32Ω ±15%

Output Sound Pressure Level: 94±3db/0.2Watt

Cable Specifications


Cable Length: 340mm/120mm/330mm




Cable diameter: Ø3.8mm




Colour: Black




Material: polyurethane